UPC PARKS takes the guess work out of installing your slide.
Embankment slides have a well-deserved reputation for being difficult to design and install properly. UPC Parks is changing that, with our Simple Set Designs.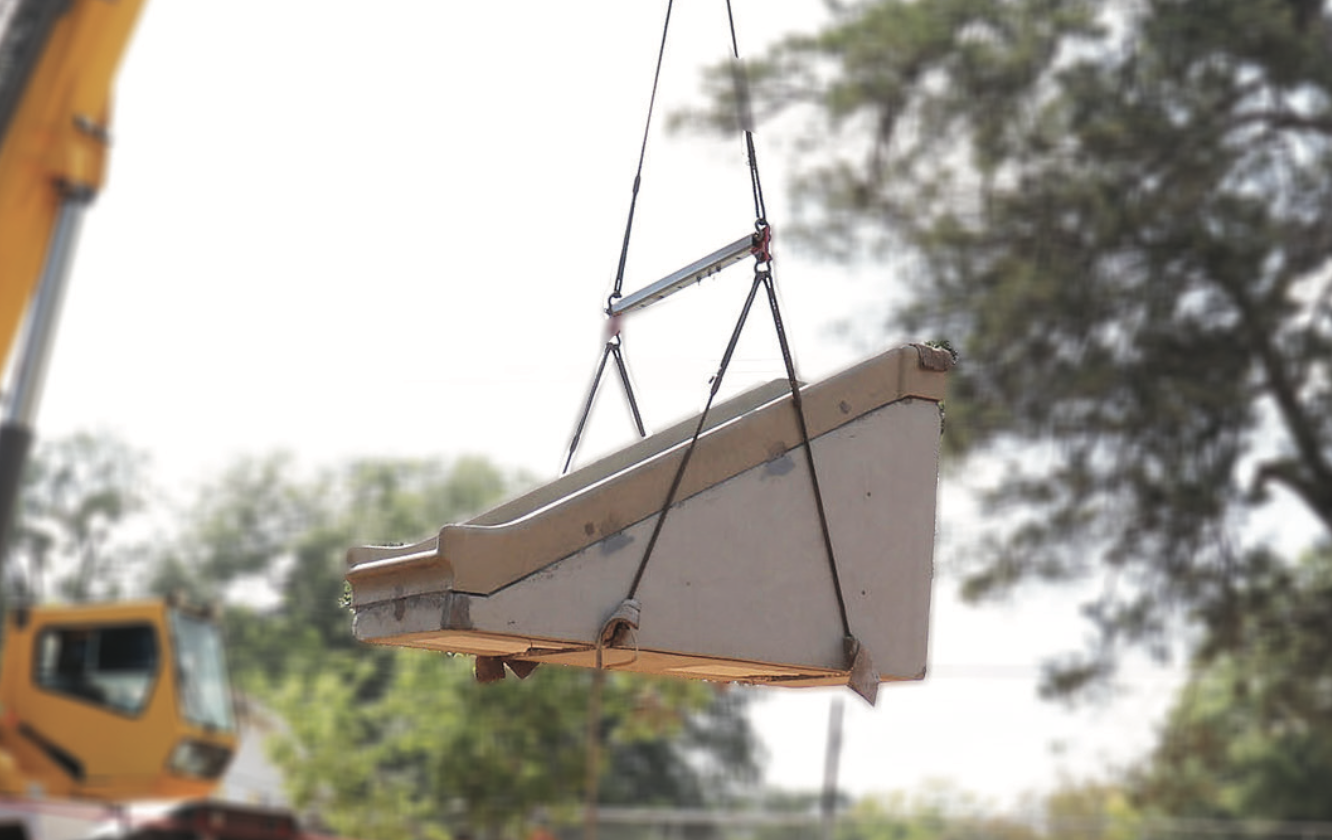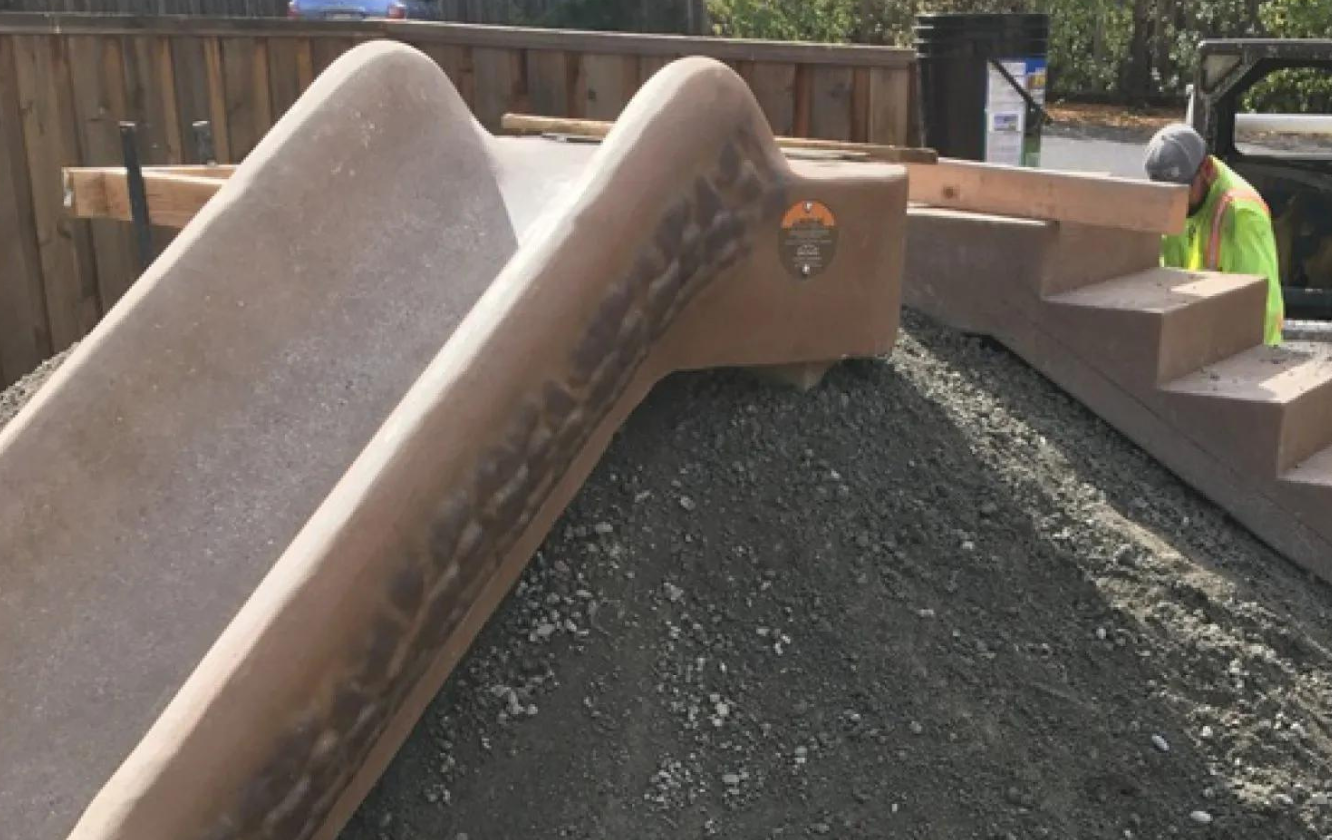 Why use a Simple Set Base design?
Simple Set Slides take the guesswork out of the footings. Once installed on flat, level base rock or slab, the slide is fully supported. It will be at the ideal angle and compliant with the National Safety Standards. Simple Set slides will save time and money during installation. The Simple Set base is either fully enclosed (as shown) or uses Geofoam fill.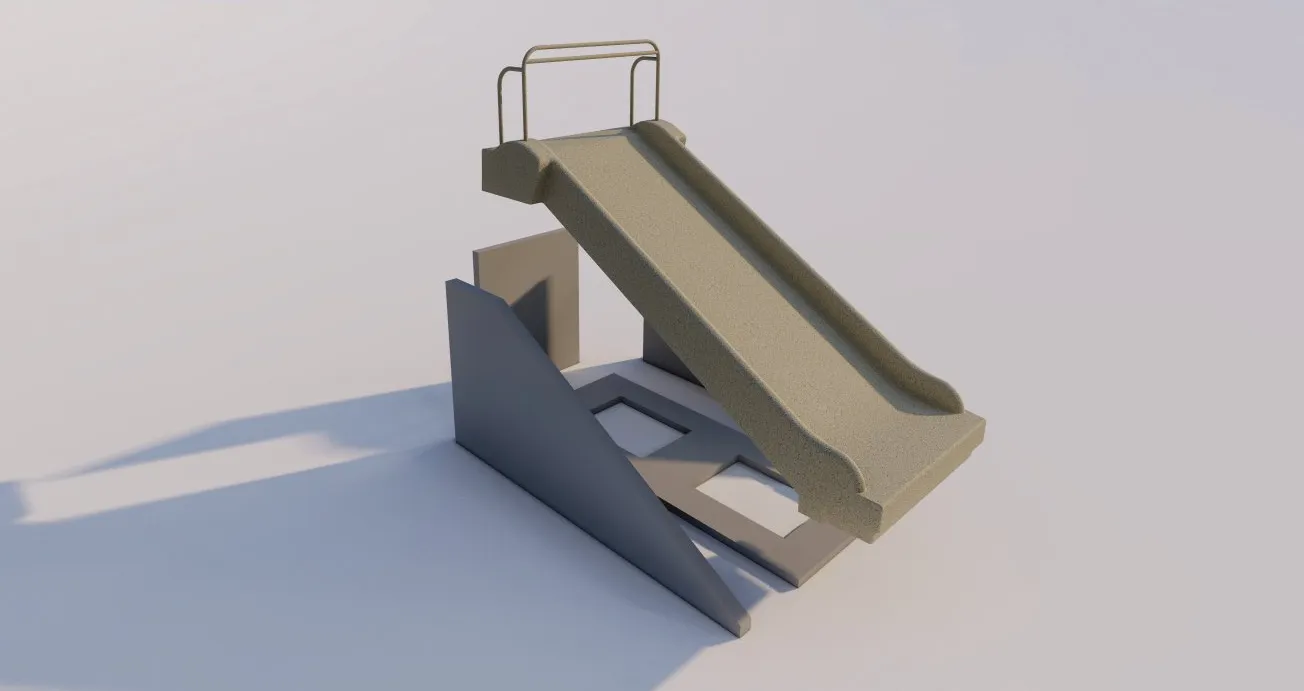 How do we make it simple?
The Simple Set base supports the slide at the correct angle. The slide, with the base and sit down bar, arrive as a single unit. The slide is installed on compacted base rock or slab. (8', 9', and 10' slides may be shipped as multiple pieces)